Exterior Wash & Exterior Detailing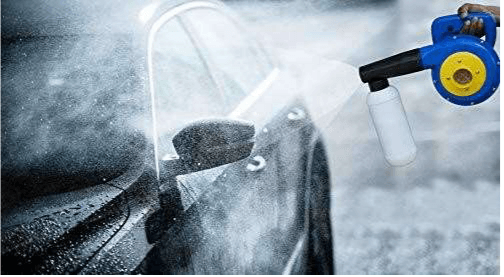 Water Wash-Car Exterior Detailing services in Delhi NCR

 In the hustle and bustle of life, important items like cars often do not get the much-needed care they should. That's why Stone Ox Services have you covered!Are you looking for the car care and car exterior detailing services & best car wash near me in Delhi NCR area? Stone Ox Services is the right solution for your question. We offer car wash at doorstep.
We provide top notch Car Exterior Detailing services at an unbeatable price. Our team has the right skills, expertise and experience in modern car washing technology. A water wash is the best alternative to a daily car wash. The shampoo is applied to the surface, softening dirt and grime and facilitating the cleaning process.
In addition, we believe that our products and techniques can restore your car to pristine condition. All you need is to simply book your car wash online, and our team will take care of everything else. From time saving to high shine and removal of stains and dirt are just some of the benefits you get from a professional car exterior detailing services.
*Customer needs to provide water for car washing services
Car Exterior Detailing Services in Delhi NCR
Eco Friendly Waterless Wash
At Stone Ox services we use 100% premium and 100% eco-friendly cleaning products for waterless car washing. Car wash without water is accomplished by spraying the high-quality eco-friendly solution on the body of the car.
It encapsulates all the accumulated dirt and grime from the surface. It is also picked up by the microfiber material that leaves no scratches on the surface.
To add, the process is similar to water car wash. Instead of water high lubricity spume polish and wash the surface of the vehicle.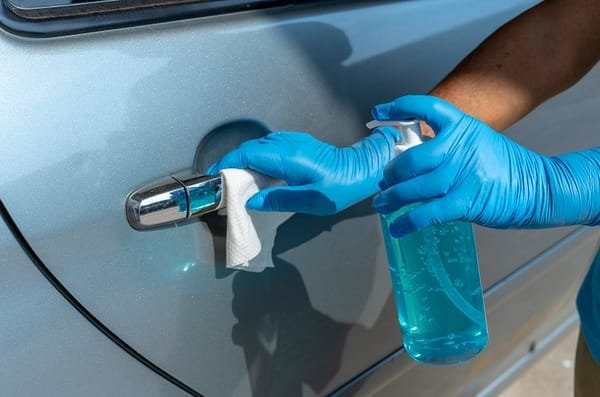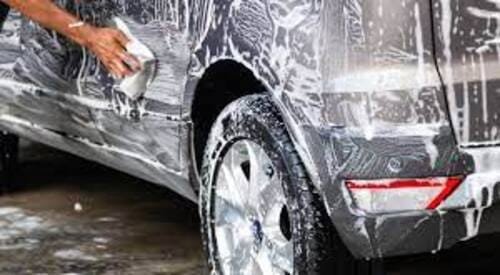 Car Spa/Foam Wash- Car Exterior Detailing Services
Just as it is important to keep your house clean, dry cleaning is essential. Chemical  cleaning simply removes impurities such as dust, dirt, residues and microbes from the surface. It is also recommended to wash the car at least once a week to keep it in like-new condition. This helps to maintain the car's paint and finish for a long time.
Stone Ox Services Experts uses the best quality eco friendly Car Spa/Foam Wash without harsh chemicals. It assist in removing viruses, allergens, bacteria and pathogens from the surface and makes your car sparkling clean.
Car Spa/Foam Wash benefits also include a sparkling clean surface, clean windows, protection from dull paint and removal of stubborn stains. So if you are looking for a top-notch, reliable, and affordable car wash in India, you have come to the right place! Rely on Stone Ox Services and home car care & car detailing services at home without any hassles.
 All automotive enthusiasts are aware of how crucial it is to maintain a vehicle's quality for longevity. When you want the exterior of the car to be spotless and clean, automobile dry cleaning can be more involved than a straight forward car wash. Car rubbing, polishing, and waxing are some of the greatest methods for keeping the car in top shape.
Car Rubbing & polishing & wax is a process which abets in removing minor swirl marks and scratches. To add, car polishing is often selected when the car loses its shine and sheen. Moreover, it is vital to the polish car at least twice a year to safeguard car paint from harsh weather damage.
So check out our affordable  polishing & Car exterior Detailing services at your doorstep, leaving your car looks spotless, clean, and flawless.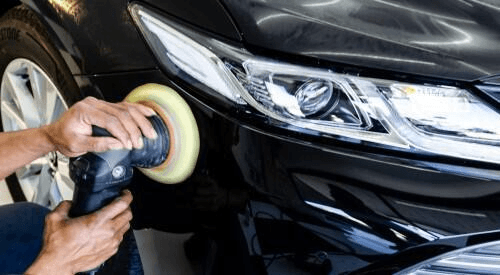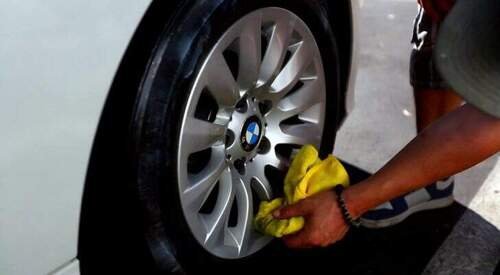 One of the most forgotten parts of the car are the wheels and wheel wells, especially when cleaning a car every two weeks. Whether it is a newly painted car, dirty wheels and wheel arch can detract from the appearance of the car. Wheel arch cleaning helps to extend the life of your car and the wheels.
However, wheel arch cleaning can be a tedious and time-consuming job. So do not worry. Team Stone OX is here for you. Our experts have years of experience in deep cleaning vehicles inside and out using the latest technology. So just make an appointment and let our well-trained professionals clean the wheels effectively and thoroughly.
One of the easiest ways to keep your car sparkling and shiny for a long time is to clean rims and wheel arches. The best option is tyre wash and polishing. Trained professionals use scrubs, brushes and other wheel cleaning products to remove accumulated dirt particles from the surface to keep the wheels looking clean and shiny.
Stone OX is one of the leading providers of car wash and car care services, offering a range of services that allow you to wash your car at home with and without water. Not to mention that just like washing and waxing your car, it is important to use the right products in the right amount.
Usually, people are not aware that cheap products used on a vehicle can severely damage the exterior and interior. So count on us when you want top-notch car care services! We use only high quality products that will help keep the shine of the car forever.
Alloy Wheel Restoration & Alloy Detailing, Polish & Shining & Car Exterior Detailing Services
Alloy wheels can make a huge difference not only stylistically, but also materially. Shiny alloy wheels can drastically change the look of a car, making it more attractive and fantastic. The only problem with alloy wheels is that they get dirty and fade quickly, especially for mileage guzzlers. For this reason, it is essential to take proper care of them and maintain them regularly.
To ensure your car looks its best the only method is to keep it clean and tidy regularly. Besides, clean and shiny alloy wheels look much more enticing than dirty and chipped rims that end up looking unattractive. To add, instead of washing them with little warm water, it is ideal to choose professionals for the restoration of alloy wheels to polish and shine them.
Stone OX is one of the leading car wash companies that offers a range of services, including alloy wheel restoration and polishing and shining at an unbeatable price.
Headlight and Tail Light Restoration & Buffing and Polish – Car Exterior Detailing
Clear headlights are vital for daily driving but many individuals often forget about the other imperative pair of lenses i.e. tail lights. Both the lights are made of the same material and are vulnerable to UV rays. Additionally, after months of consistent exposure headlights and tail lights tend to become discoloured and foggy making the car look old and untidy.
Hence, it's essential to Headlight and Tail Light Restoration , Buffing and Polish from professionals after every 6-12 months abets in keeping the headlight and tail light clean, smooth, and clear. At Stone Ox, we use premium lens restoring products to safeguard your car lens from oxidation and sun damage. Our professionals will help bring back the much-needed shine to your lenses at affordable rates.
Bumper Cleaning & Polishing
Getting abrasion off the car bumper can put a hole in your pocket but if the scratches aren't too awful you can fix them at any auto shop. No matter! If your car bumper is cracked or scuffed there can be myriads of the reason your bumper needs polishing. A damaged car bumper not only diminishes the vehicle's appearance but any abrasion on the car can affect the resale value of your car.
As aforementioned, instead of wasting time and money on new car bumper replacement restore bumper condition to new with outstanding bumper polishing services.
Stone OX Services is one of the leading car washing companies offering a wide range of services including car bumper cleaning & polishing. Our car bumper specialists with years of experience can abet in restoring car bumper whilst saving your time and money!
Stone Ox Services -Exterior Car Detailing Services & Dry Cleaning at Home
Dent & Paint Restoration Services
If your car is brimming with minor dents, it makes sense to get them removed right away. This stands to reason: the overall aesthetics of the vehicle takes a dent and do not give a good impression to the viewer.And why worry when the modality of car dent & car paint repairing is available to brace you? With the aid of this hailed procedure, an eclectic range of damages in the shape of dents can be simply removed as long as the paint surface is intact.
car dent & car paint restoration finds its use in the overhauling of hail damage, door dings, minor creases, large dents and even bodyline damage.So, if you wish to increase the appeal of your car, the idea of embracing this modality can certainly emerge as your safest bet.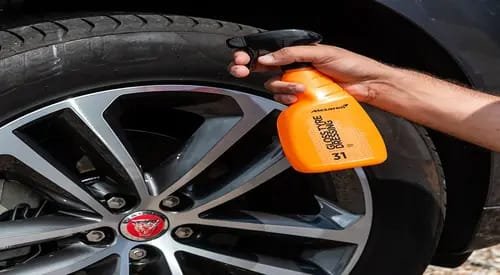 Wheel Dressing is a process of grinding wheels to supervise daily wear and tear over time; it is a crucial process that abets in maintaining longevity. Moreover, instead of putting in the complete new grinding wheel, there is a procedure known as dressing which is employed to restore the wheel. With the help of dressing the grinding wheels returns to its original sharpness by eliminating old grains to display the fresh grain under it.
Additionally, with wheel dressing clogs are removed as well as old abrasive grains are eliminated in minimizing vibration that results in amplifying surface finish. Besides this, over time the shape of the wheel changes and dressing helps in restoring the shape of the wheel.
At Stone Ox we offer affordable wheel dressing services. Our trained wheel experts know exactly what your wheel requirement is, we care for your car! Look no further, book your service.
Windows , Glass and Windshield Restoration Car Detailing Services
Wondering how to get the Car Windows , glass and windshield of your car cleaned? Well, you can either do it by yourself or take the professional services of our reliable brand Stone OX. And if you take the words of aficionados, they will suggest the latter option. Let's understand why.
Car Windows , glass and windshield Cleaning may sound like a simpler errand but it is certainly not true. To reach the deeper areas of the vehicle, it is worthwhile considering taking professional help as deep cleaning of glasses and windshield is must for safe and clear driving. Our professionals use premium eco-friendly cleaning products which are safe for your car and for the planet!
Complete Car Detailing Services
Car Under Body /Under Chassis Cleaning
If you are the proud owner of a Car, keeping it in perfect condition is paramount. This means that you should pay special attention to all components, cleaning it both inside and outside. However, while beautifying the vehicle, many owners forget to clean the area "under the chassis/under the body". The result is that the drain holes become clogged when dirt, grease and grime constantly accumulate there.
This clogging can wreak havoc during the rainy season when water unintentionally enters the interior of the vehicle and cannot escape, leading to rust.
So the bottom line is that you should never neglect the "under chassis/under body" area when washing it. However, this work can be done by a professional who has special machines to lift the car and reach the deeper dents of the vehicle.