Interior Cleaning & Interior Detailing
If you want your car to always shine and sparkle, nothing beats a good vacuum cleaner service. A good vacuum cleaner service & car interior detailing will help remove dirt, grime and bacteria from inside the vehicle. The professional who has taken on the task will also clean the inside of the vehicle, removing dirt from those hard-to-reach areas. And whether your car has dry or wet stains, pet hair, other odds and ends, or crumbs, we will use a powerful premium vacuum to clean the surface without damage.
Stone OX provides top-notch car interior detailing & vacuuming services at an unbeatable price right at your doorstep. Click the "Book Now" button to book an appointment with us!
Car Interior Detailing Services- Dashboard Intensive Dressing

The dashboard of a car is susceptible to soot, grease, dirt and pollutants due to its frequent use. Therefore, caring for your dashboard is essential to keeping your car clean, clear and sanitary. In the hustle and bustle of life, no one pays attention to cleaning the dashboard OR or simply cleaning the inside of the car. If you want your car dashboard to be germ free, clean along with restoring the vehicle interiors then choose Stone OX for quality car interior detailing & dashboard dressing services.
Let's increase the attractiveness of your car, the idea of embracing our dashboard dressing can certainly emerge as your safest bet. Our professionals have years of experience in the field, so make an appointment today!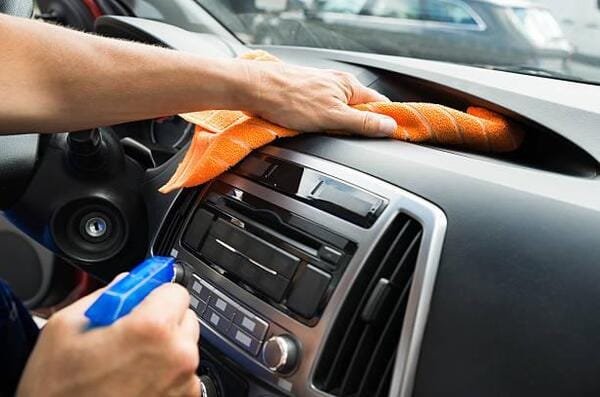 The daily commute, frequent trips and outdoor parking are just some of the factors that expose a car to dirt, grime and pollutants. The best strategy to protect the car's paint is to polish the car's doors. In addition, a door polish can help remove minor imperfections such as oxidation, scratches, dirt and swirls. The shine and sparkle of the vehicle can be easily restored by polishing the doors in a timely manner.
Are you searching on the Internet for car interior detailing near me. Stone Ox Doorstep Services is the right answer for your search. Stone OX offers top-notch door polishing& complete car interior detailing services at affordable prices. Schedule an appointment with us by clicking the "Book Now" button.
Seat Dry cleaning Services involves cleaning and polishing the seats without the use of water. With the development of unique, water-saving solutions without rinsing, this cleaning technique has gained tremendous popularity recently. If you are looking for Best car seat dry cleaning near me than the Stone Ox Services is the best answer of your query . We uses various natural or chemical chemicals with less water to clean the interior of the vehicle. Stone Ox Services Professional Car Interior Detailing, uses a series of highly lubricating sprays, is one of the best ways to clean a car. It is a quick method to remove road grime and road salt.
We are really pleased to introduce Stone Ox Services as a provider of quality Doorstep car Dry cleaning services in Delhi NCR. We focus on service quality so we can create services that meet the needs of our clients.
The end result is a dry shine without any grit or light dirt. Car Dry cleaners also includes interior vacuuming. This waterless cleaning is very different from a typical car wash. Waterless car washing products are more advanced than traditional soaps. They have to compensate for the lack of water. In this way, professionals can take care of the car in small areas while saving a considerable amount of water.
Our trained professionals are always prepared to take care of your car upholstery with the utmost care. We offer doorstep services to save your time and money. We engage in steam cleaning & vacuum cleaning and stain removal for a quality reconditioning experience.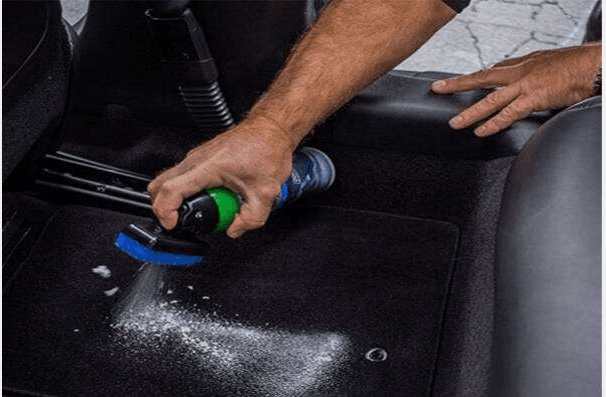 To remove stains, dirt and allergies from mats, cleaning is essential. For heavily used mat and carpet, this should be a regular measure that should not be skipped. You should also dry the mat & carpets thoroughly before placing them in your car.
While you have the option of doing this work yourself, you can also use the top-notch car interior detailing services of professionals. They can help you thoroughly remove dirt and debris from carpets and mats, which is impossible with ordinary products. These providers have a lot of experience and work hard to ensure that the mats last for a long time.
Upholstery Cleaning & Dusting
Do the obvious marks on your car seats make you feel dirty? There is also a persistent bad smell coming from inside the car. Do you intend to put your car in a finished state as a result?
If so, you should hire a professional as soon as possible. These facilities are known to thoroughly wash and remove unwanted dirt. This will make your car seats look like new and give the impression that they have just been installed. This is thanks to the high-quality cleaning agents and materials used by these professionals, which make all the difference.
Can you drive in a car filled with unpleasant odors that do not seem to go away? If you too are bothered by these odor's, it is advisable to spend money on an odor eliminating spray. This effective mixture has been designed with the aim of completely preventing any kind of foul odor coming from your car. This spray not only has the ability to block the spread of existing odors, but also to eliminate them completely.
You have the privilege of using an eliminator spray on the floor mats, carpets and seats. The previously created smell, for example, of nicotine, pets or food, disappears permanently.
Ac Duct Cleaning Services

It cannot be overstated how important it is to clean the AC Duct when you have your car serviced. The mechanic may know to do this work, but you should proactively remind him if he forgets.
Cleaning the AC vents is essential part of car interior detailing because failure to do so encourages the accumulation of dust and other particles. As a result, the cooling performance of your vehicle will drastically decrease. This can cause problems, especially during the hot summer months.
Cleaning not only improves cooling, but also provides a cleaner and more hygienic environment in the vehicle.